Today's Businesses Need High Agility to Respond to the Ever-changing Needs in the Digital Era
OUR MISSION
Credencys is on a mission to help Enterprises Succeed and Grow in creating new categories, introducing new products & services faster than ever before.
OUR VISION
Our vision is to become the World's Top Development hub where Business and Technology ideas come to Life.
Why do Customers Love to Work with Us?
How We Work
Credencys has a well-defined custom software development process in place for the successful execution and on-time completion of the project. We practice Agile methodologies that enable businesses with improved time-to-market of the digital solution with greater cost efficiency.
Discover
Design
Develop
Deliver
Support
Discovery Workshop

Gather Requirements
Design Product Strategy
Mitigate Risks with Full Technical Review
Review The Solution Architecture
Wireframes

Strategic Design Process

Branding/Customer Experience
User Interface Design
User Experience Design
Proof Of Concept

Sprint Zero

Sprint Planning
Backlog Sign-off
Test Cases
Acceptance Criteria
DevOps Setup

Agile Development

Design, Develop, Test, Deliver
Demo every 2 weeks
Incorporate Feedback
Groom The Backlog

UAT

Product Optimization
Review Business Acceptance Criteria

Delivery

Remove Bottlenecks
Host, Publish & Go Live

Support & Maintenance

Bug Fixes
Software Updates
Operational Support
New Features
Press and Analysts Coverage
Credencys Solutions Inc. is proud to be pronounced as top mobile app developers in USA by Mobile App Daily for the second consecutive year. They have been delivering cutting edge digital transformation to customers for over a decade.
Credencys Solutions Inc. launches Yo-Taxi an enterprise taxi solutions targeted solution to help ailing cab businesses grow quickly by finding passengers and reducing driver idle time.
Credencys Solutions signed a multi-year strategic partnership agreement with IBM, adding Watson IoT and Bluemix platform capabilities to its enterprise application development services.
Credencys has been a real partner in the development and launch of my app. The level of professionalism exceeded my expectations. Not only did they implement all of my ideas but they also improved my app by suggesting additional features. The communication and implementation of the project has been great. Even under pressure, they have delivered high quality solution.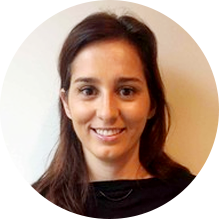 CEO
BevRage
My experience working with Credencys was very positive. I appreciate the effort that the team was putting on explaining all the steps and information required for moving forward. It was my first experience outsourcing service from outside my country, and for sure I will do it again.
Executive Director & Partner
LPC Latina
Overall it's been a pleasure working with Credencys on this project. I really appreciate the way team understood our needs and delivered the best solution. I am very happy for the suggestions you provided to find better technical or UX solutions. Dedication of the team towards delivering a better experience to our customers was commendable. Thanks for all the hard work and well done!.
Senior Manager
Samsung
I appreciate team's attention to detail, quick response to changes, contributions and recommendations to the final product. They worked really hard and with dedication to make our TrustCommerce Trustee Premier product a significant success. We greatly value your partnership. Thank you again – and we look forward to many more successful collaborations.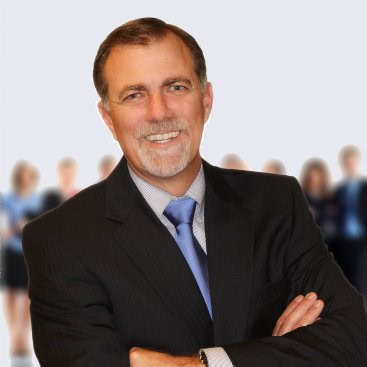 Director of Product Management
TrustCommerce
Credencys did a great job. It has been a real pleasure working with all the team members. They were very professional and very clear in all communications, which I appreciate. I also appreciate the team's attention to detail and creative approach to bring my project live. I am delighted and happy to have found Credencys as my offshore development partner.
Chief Information Officer
Sterne Kessler Goldstein Fox PLLC
Thanks you Credencys for delivering a successful product. All the efforts and perseverance displayed by the team throughout the development & UAT support are highly appreciated. I appreciate the constant endeavor of the team to deliver the projects with best quality standards within stipulated time frame. We look forward to work with you on more projects in near future.
Director, Information Technology
Encompass
Credencys helped us to enhance overall user experience with quick turnaround time. They have successfully enhanced our internal employee engagement app with added features.
Manager, Learning & Development
Bajaj
Engineering Continuous Innovation for Businesses of Tomorrow
Manish Shewaramani

Principle Consultant - Enterprise Mobility

Vishal Kulshrestha

Delivery Head​​​​​​​

Siddharth Gaur

Principle People Consultant​​​​​​​

Rajni Chikara

Project Manager

Janvi Dodia

​​​​​​​Project Manager

Jigar Oza

Project Manager

Chintan Shah

Project Manager

Jainam Shah

Customer Success Manager

Abhigna Shah

Center of Excellence - iOS

Pranav Jajal

Center of Excellence - Android

Mandar Mukadam

​​​​​​​Center of Excellence - UI/UX Design

Divya Safi

Team Lead - Business Analyst

Falguni Desai

Team Lead - UI/UX Design

Dharmesh Ahuja

​​​​​​​Team Lead - .NET

Sasidhar Gottimukkala

Team Lead - Quality Assurance
Credencys Integrity
Indicative of our very name, Credencys stems from "credence" which means trust and credibility. IP protection is our #1 priority and not something on which we ever compromise. Our core client base consists of big enterprises and innovative startups that entrust us with their valuable ideas.
No Development Outsourcing Ever
Any firm that outsources its projects have little or no control of your Intellectual Property. With Credencys, these issues don't exist. From the security audit officers and stringent ID entry procedures to our locked-down servers and password-protected project management systems, we take information security as seriously as you do.
Our Solid Non-Disclosure Agreements
At Credencys, we sign mutually beneficial non-disclosure agreements to ensure your confidence and protect your interest. We want to legally protect your idea and assign ownership of intellectual property to you. The only thing we strive for IS YOUR GLOWING TESTIMONIALS.
Employee Non-Compete Agreements & Education
We follow specific non-compete agreement for all our employees that clearly outlines your IP rights. We regularly audit our systems, processes and we educate our employees on the latest security guidelines and best practices.
Credencys' International Reputation
We have been in the game for a long time. We place a great deal of value on our reputation and notability. Knowledge of different industries and entrepreneurial concepts of startups are at the core of our business. The trust that our clients' place in us is something we continue to earn, every single day. Our many glowing client testimonials tell the same story.
GET STARTED WITH AN NDA
1​​​​​​​0+
YEARS OF EXPERIENCE

200+
CLIENTS WORLDWIDE
500+
PROJECTS DELIVERED
150+
TEAM STRENGTH
LOS ANGELS (HQ)
6 Centerpointe Drive, Suite 700,
LA Palma, CA 90623 +1-310-294-9973
Ahmedabad
13th Floor, Landmark, Prahlad Nagar,
Ahmedabad 380015, Gujarat 079 - 26934331/32

205 Akshat Avenue, Mithakali Six Roads,
Ahmedabad 380009, Gujarat +91-997-987-1019
Mumbai
4B-45, Paragon Plaza
Phoenix Market City, Kurla (W), Mumbai 400 070, Maharashtra +91-22-2283-3158
singapore
16 Raffles Quay #27-01A
Singapore 048581 +65 90257569
LOS ANGELS (HQ)
6 Centerpointe Drive, Suite 700,
LA Palma, CA 90623 +1-310-294-9973
Ahmedabad
13th Floor, Landmark, Prahlad Nagar,
Ahmedabad 380015, Gujarat 079 - 26934331/32

205 Akshat Avenue, Mithakali Six Roads,
Ahmedabad 380009, Gujarat +91-997-987-1019
Mumbai
4B-45, Paragon Plaza
Phoenix Market City, Kurla (W), Mumbai 400 070, Maharashtra +91-22-2283-3158
singapore
16 Raffles Quay #27-01A
Singapore 048581 +65 90257569
We partner with you to understand your business objectives and product needs to maximize results. If you have a project requirements or an idea, our team can help you with the best solutions. Send out this form or contact us on the email ID below. You'll get a response to either within one business day.
+1-310-294-9973