How Agile Methodology works in Agile Software Development Company?
The agile methodology follows an iterative approach in the development and testing of SDLC (Software Development Life Cycle). In an agile process, a project is divided into smaller builds, which is known as 'user stories'. These user stories have its own backlog, design, development, testing, and deployment phases within the pre-defined scope of work.
Unlike other software development methodologies, development and testing activities are simultaneous in agile methodology. Agile methodology enables developers to address specific requirements one at a time, instead of working with a list of features as iteration happens across activities and thus, the requirements and design are developed together.
Principles Adopted by Agile Software Development Company
Technical Excellence
Enhance agility by giving attention to technical excellence and proper design.
Continuous Delivery
Delivering software frequently, preferring the shortest timescale.
Work Daily
Developers and businesses will work daily throughout the project.
Customer's Competitive Advantage
Allow to change in development as per customer's competitive advantage.
Adjust its Behavior
The agile development team works more effectively by adjusting their behavior as per the project's requirements.
Face-to-face communication
Face-to-face conversation for conveying information to and within a development team.
Our Featured Work
Halo - IoT Enabled Mobile App for Smart Smoke Alarm
Credencys developed an iPhone and an Android app for Halo Smart labs, a US based smart alarm manufacturing company. The mobile app was built using Xively IoT Platform to establish connection between the alarm and the app that worked proactively to help users keep their homes safe from fire accidents. Using the app the users can:
Customize alarm features based on their preferences.
Receive threat notification via notification, alarm buzz and RGB lights.
Hush the system to avoid unnecessary alerts.
Receive notifications directly from National Oceanic and Atmospheric Administration (NOAA) in case of extreme weather and other life threats.
EXPLORE CASE STUDY
3000% Increase In Operational Efficiency For A Leading Laundry Service Provider in USA
Credencys developed a React mobile app that simplified key processes and workflows for the client. The solution allows coin collectors to record machine count data in the phone rather than recording it on paper slips allowing branch managers to perform reconciliation in just 2 days, instead of 60-120 days.
Update numeric data on-the-go
Digitized Audit Scheduling
Easy Count tracking with location-based QR Codes
Real-time Data Upload
Offline Data Management
EXPLORE CASE STUDY
TLC – A SaaS Solution for Easy Workflow of Loyalty Programs for Hotels
TLC is providing a white label customer loyalty program management system to hotel chains and looking to redesign its four desktop applications. Credencys redesigned all the apps with excellent UI/UX using Angular.js and transported to the web platform.
Integrated with Smart Configuration System
Custom-fit for every hospitality brands
Real-time member account management
Advanced Reporting System with standardized criteria
EXPLORE CASE STUDY
Hire Agile Software Developers in 3 Simple Steps
Interview & Select Developer(s)
Engagement Models of Agile Software Development Company
Contact us now as we are reliable Agile Software Development Company, helping organizations to release their software faster without cost overruns.
Fixed Cost
It is the right choice for the projects that have specific development requirements and scopes.
Time & Material
The engagement model allows to pay only for the resources and time you use for the project.
Offshore Development Center
We set up an offshore development center and IT infrastructure for the ongoing project.
Why Credencys as your Agile Software Development Partner?
Proper Planning
Planning a bit ahead rather than to plan every last detail to deliver a successful agile software development project.
Expert Techies
Having a multi-disciplinary team of developers, designers, and business analysts, who are working passionately to complete project within committed time-frame.
Communication
Maintaining good communication between stakeholders and the development team to deliver maximum advantage and avoid concerns regarding changeability.

Team Collaboration
Offering better end result to every agile software development project, as our dedicated agile team collaboratively work with each other and have mutual goals.

Libraries and Tools
Taking maximum advantage of ongoing investment in frameworks, UX libraries, and DevOps to optimize the total cost of ownership.

Effective Project Management
We manage user stories, grooming, sprints, and progress of your project in AgileFirst, a collaborative project management tool.
Customer Speak
My experience working with Credencys was very positive. I appreciate the effort that the team was putting on explaining all the steps and information required for moving forward. It was my first experience outsourcing service from outside my country, and for sure I will do it again.
Executive Director & Partner
LPC Latina
It was a pleasure to work with a team of passionate professionals who have addressed my concerns on priority basis and provided instant support whenever required. They always brought clarity to all discussions by explaining technical aspects in detail. I am very happy with the performance of the team and thankful for delivering the project in time.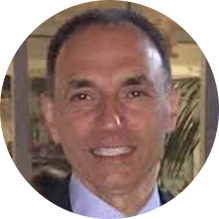 Owner
NuevaCare
We partner with you to understand your business objectives and product needs to maximize results. If you have a project requirements or an idea, our team can help you with the best solutions. Send out this form or contact us on the email ID below. You'll get a response to either within one business day.
+1-310-294-9973