Bring Digital Transformation in your Business by Gaining Optimum Leverage from Credencys
Expand your business outreach by capitalizing our web development services. We help you to improve customer experience by providing business solutions using frameworks such as AngularJS, NodeJS, ASP.NET, ReactJS, PHP, Zend, Pimcore, and Sitefinity. Our process-driven and dedicated team of designers and developers have in-depth knowledge and experience in delivering robust, cross-browser compatible, responsive, and device independent web applications. We help you delight your users by following best practices in contemporary web application development and design.
10+
YEARS OF EXPERIENCE
200+
CLIENTS WORLDWIDE
500+
PROJECTS DELIVERED
150+
TEAM STRENGTH
Let's discuss more about your project.
Our Developed Mobile Apps Have Been Featured on
Our Featured Work
Firestorm – An SEO Analysis Tool
Firestorm is an SEO analysis tool developed by Credencys using Node.Js, Angular.Js and MongoDB technologies. This tool is integrated with Google Analytics, Google Search Console and SEMrush. It helped the client mainly to check the website performance, keyword performance, identify ​​​​​​​latest industry trends, performance of website content and verify whether or not it achieved the goal. Some of the best features of Firestorm are:
Visual analysis of data from different resources
More Effective Keyword Research
Keyword strategy tracking
Live content analysis
A Loyalty Program Web Application
Credencys Solutions Inc. built a website for a leading Oil & Gas company in which we designed a loyalty algorithm to provide different rewards to all types of customers including retailers, mechanics, transporters, and end customers.
Web admin panel generates QR codes
Users collect the points through QR code scanning
Web admin manages points & rewards of all users
Different users receive their respective rewards
Docket and Workflow Management System
Credencys developed a React mobile app that simplified key processes and workflows for the client. The solution allows coin collectors to record machine count data in the phone rather than recording it on paper slips allowing branch managers to perform reconciliation in just 2 days, instead of 60-120 days.
Personalized Dashboard
Docket Management
Matter Research Center
Effective Report Management
Litigation Management
QA Center
Time Account Management
EXPLORE CASE STUDY
Our Diverse Web Development Services
Credencys is a full stack, full-service web development company. We have delivered 300+ successful Web development projects for clients from different verticals and geographies.
Custom Web Development
We develop high performing, scalable custom web applications that match your business requirements and significantly increase consumer engagement.
E-commerce Development
Deliver personalized shopping experiences to your customers by leveraging our e-commerce web development services for B2B, B2C, and C2C.
Enterprise Web Development
Increase the operational efficiency of your enterprise by creating interactive, fluid and easy-to-use custom enterprise-grade web applications.
Web Support & Maintenance
Increase the operational efficiency of your enterprise by creating interactive, fluid and easy-to-use custom enterprise-grade web applications.
Third-party Integration
We help you to enhance the capability of your web apps by integrating various third-party plugins serving BI, analytics, social media, and more.
Legacy App Upgrade
We help you to modernize and upgrade your legacy apps without disturbing your business processes by using the right middleware components.
Share your idea with our consultants to bring it to reality.
Team Credencys has done an amazing job with my website. I was surprised to see the end result. Their quality of work is top-notch. I was very happy with the way they had been making progress every single day. I was also very happy to see team's commitment towards the project. I thank Credencys for on-time delivery of the project. Looking forward to work with them in the future.
President
AlphaZeta Interactive
It was a pleasure to work with a team of passionate professionals who have addressed my concerns on priority basis and provided instant support whenever required. They always brought clarity to all discussions by explaining technical aspects in detail. I am very happy with the performance of the team and thankful for delivering the project in time.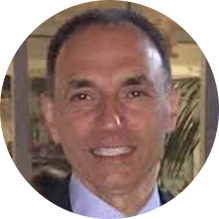 Owner
NuevaCare
I appreciate team's attention to detail, quick response to changes, contributions and recommendations to the final product. They worked really hard and with dedication to make our TrustCommerce Trustee Premier product a significant success. We greatly value your partnership. Thank you again – and we look forward to many more successful collaborations.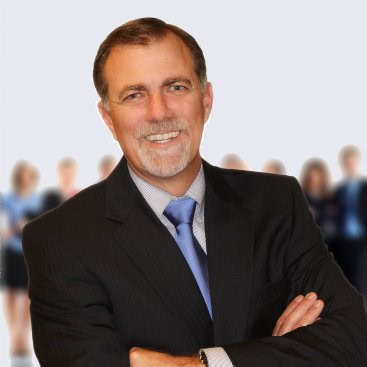 Director of Product Management
TrustCommerce
We partner with you to understand your business objectives and product needs to maximize results. If you have a project requirements or an idea, our team can help you with the best solutions. Send out this form or contact us on the email ID below. You'll get a response to either within one business day.
+1-310-294-9973